ANNOUNCING A NEW RAIN INITIATIVE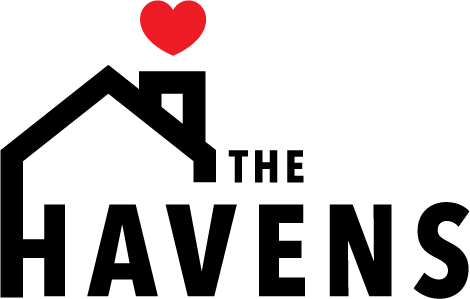 Housing IS healthcare.
Multiple studies show housing stability plays an important role in optimal health outcomes. RAIN and The Havens' initiative provides safe, affordable housing for individuals living with HIV or disabilities. The Havens is an important facet of Charlotte's scarce affordable housing network.
The US Department of Housing and Urban Development (HUD) provided funding in 1995 to build affordable housing for people living with disabilities. In 2020, The Havens' board requested RAIN's expertise to ensure the apartment complex remains available for people living with HIV and/or disabilities.
On March 1, 2021, The Havens expanded its board of directors to strengthen its mission. Debbie Warren, retired Founder, President & CEO of RAIN, leads the board, with additional support from RAIN board members. An advisory committee of community members provides extensive professional experience from multiple sectors. The Havens operates under its 501(c)(3) nonprofit designation; RAIN provides programmatic and fundraising support.
A Very Special Thank You: We would like to give a special thank you to our exploratory subcommittee for all the time and work they put into evaluating this initiative and the effort they gave to RAIN's future.
Bob Carta
Greg Godley
Chelsea Gulden
Chris Jackson
Judy Jeffries
Lee Robertson
Nathan Smith
Debbie Warren
---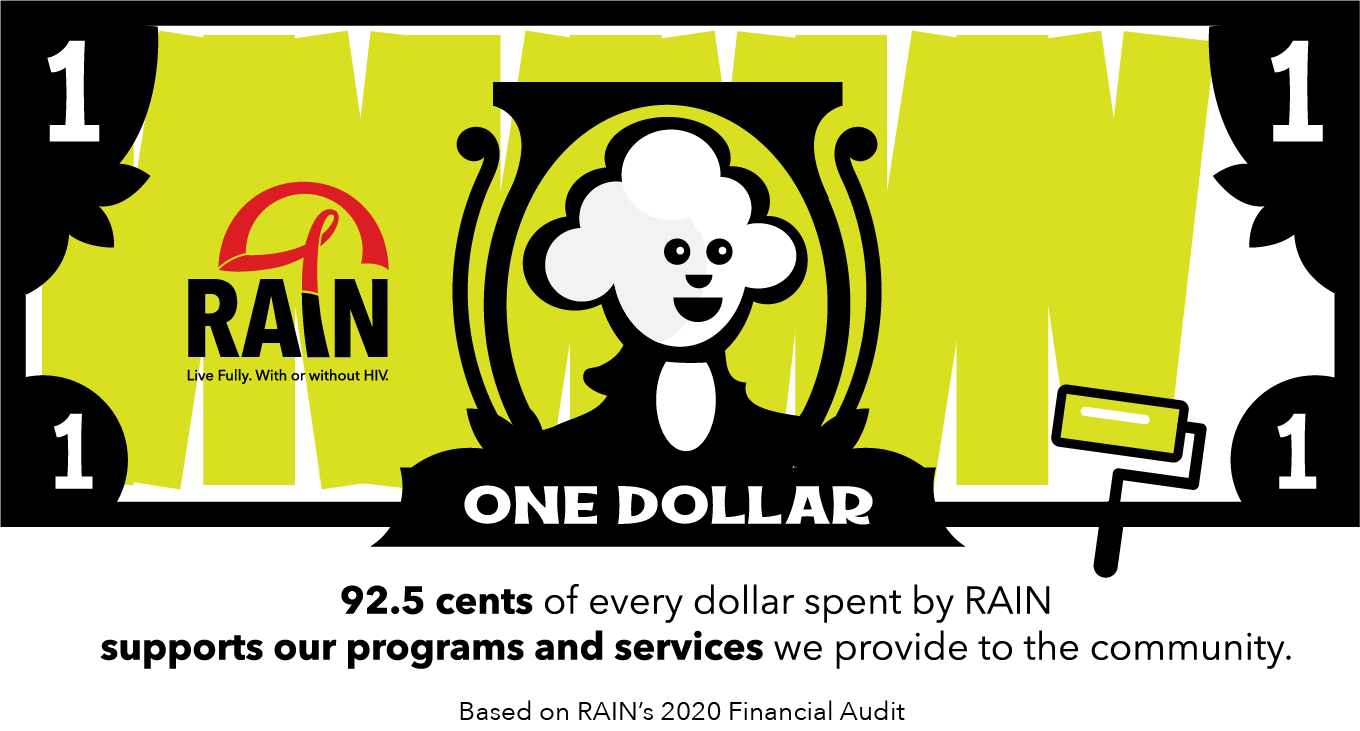 RAIN, like most nonprofit organizations, strives to use as much of the charitable donations on services for the community as possible. According to the National Center for Nonprofits, typically 65% - 75% of revenue supports the agency's philanthropic activities.
In 2020, 92.5% of your donations to RAIN supported programs and services for people living with HIV and those at risk. We are proud that our efforts for efficiency while also maintaining quality and effectiveness are succeeding!
Thank you for trusting us with your charitable contributions. We will always seek to be good stewards.
---
A magical, new chapter begins...
Tickets go on sale in late summer. Visit www.gaybingoclt.org for all the details.
---
You DINE and Shake Shack DONATES on Wednesday, June 23! Two ways to make it RAIN!
Dine-in at the Shack – just show the flyer at the register or input code DONATE25 in kiosk at checkout!
Order ahead for pick-up, delivery or curbside delivery through their mobile Shack App – simply enter DONATE25 in the promo code section before submitting your order!
IMPORTANT: For RAIN to receive the 25% donation you MUST do the above.
Blakeney 9824 Rea Rd
Huntersville 16633 Birkdale Commons Pkwy
Park Road 1605 E. Woodlawn Rd
SouthEnd 1930 Camden Rd
---
RAIN PARTNERS WITH LONGEST RUNNING LGBTQ+ FILM FESTIVAL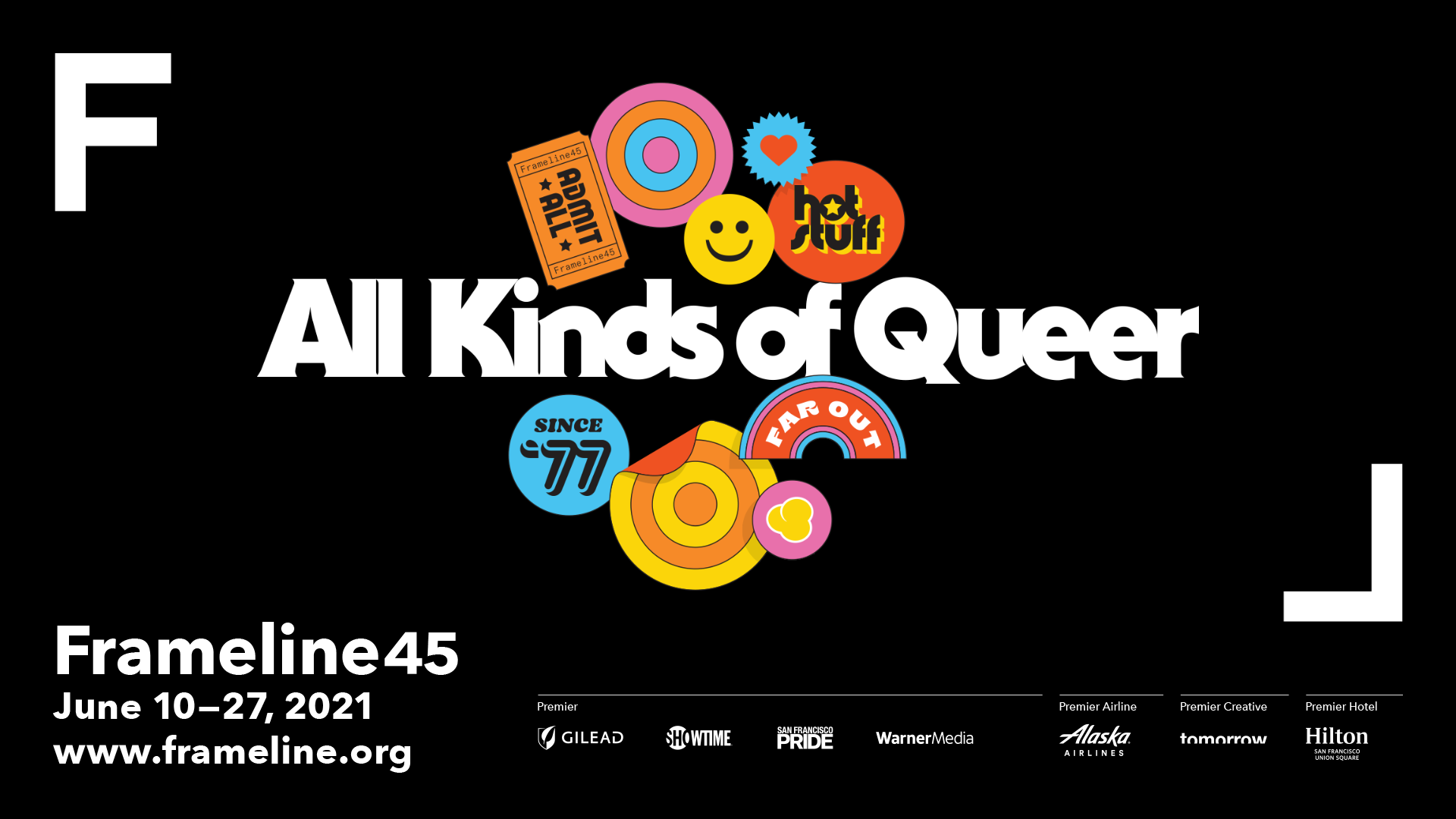 RAIN's Keeping it 100 livestream series is so excited to be co-presenting SEXPLANATION with Frameline Festival for #Frameline45!
From neuroscience labs to church pews, A Sexplanation features provocative conversations with psychologists, sex researchers—and even a Jesuit priest. With humor and grit, Alex takes audiences on a playful, heartfelt journey from a shame-filled past to a happier, healthier future.
Like with many American youth in the 90s, Alex's school taught that sex before marriage was wrong. His classes showed shocking childbirth videos and all-too-graphic images of people with untreated HIV/AIDS. Because he knew he was gay, these tactics worked to suppress his sexuality.
On Thursday, June 24 Keeping it 100 will be hosting their weekly livestream to discuss the film with the documentary's director, Alex Liu - don't want to miss this opportunity to join in on the conversation.
Also, if you are interested in getting a free ticket to the documentary to watch during the week of June 17 thru 27 email our Director of Outreach, Johnny Wilson, at j.wilson@carolinarain.org.
---
RESEARCH STUDY HIGHLIGHT

The goal of COMPARE is to create an app for gay, bisexual, and other men who have sex with men to increase HIV/STI testing and PrEP uptake. The purpose of our research study is to get opinions and feedback on our app from young men who have sex with men.
We are currently looking for gay, bisexual, or other men who have sex with men who can take part in a 6 to 12-month study. Participants will attend an in-person or online enrollment visit, where some participants will be asked to download the LYNX or MyChoices app to their Android or iOS smart phone, and use it for 6 to 12 months. All participants will be asked to complete an online survey at enrollment and 3 and 6 months after the enrollment visit. Some participants, based on enrollment date, will also be asked to complete an online survey 7-12 months after the enrollment visit.
Have Questions?
Jesse Elkins, Research Coordinator | 704-207-8977
Bryce Curry, Research Coordinator | 704-965-4872